Lexus ES 350
TRANSFORMED FOR THE WORLD
A higher level of performance and sophistication.
Introducing The ES
After six generations of success in the mid-size saloon category, the new, seventh generation Lexus ES is forging a new, more ambitious path. Traditional buyers will find the new ES more spacious, quieter and safer than ever before, while a new generation of customers will be introduced to a sedan with sharpened performance, class-leading safety technology and a level of craftsmanship rarely found in this market segment.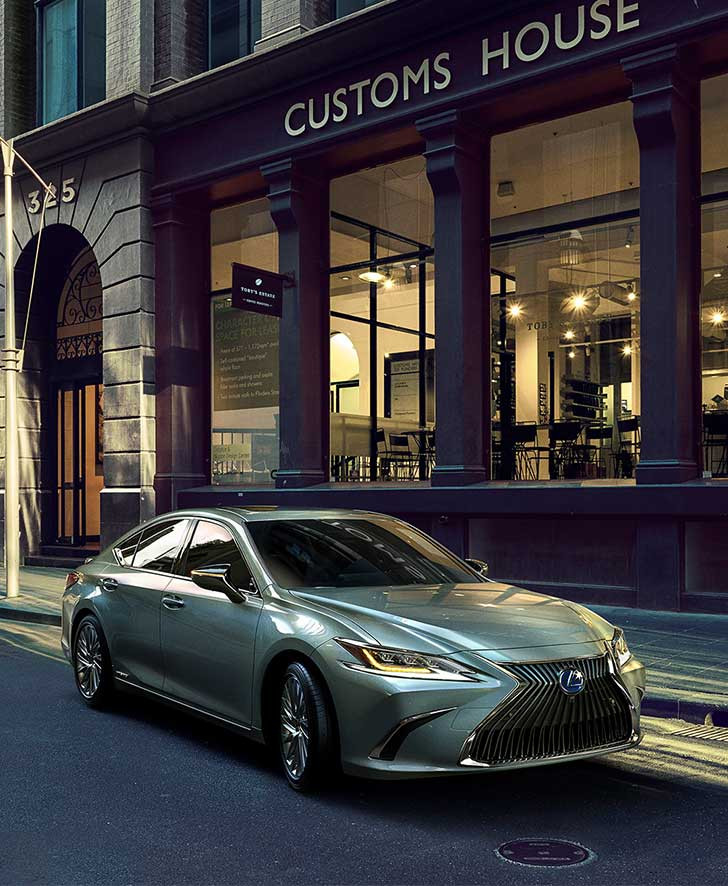 EXTERIOR
ALL NEW ES
The new ES is built on the all-new Global Architecture – K (GA-K) platform, giving Lexus the opportunity to explore the limits of mid-size luxury saloon design. The design boasts a distinctive silhouette with a strong downward slant, creating a dynamic yet fluid shape. The rear end is clean and sharply chiselled, with LED lamps that wrap around the quarter panels to generate a continuous styling line when viewed from any angle. The palette includes 12 colours with new beige and green shades.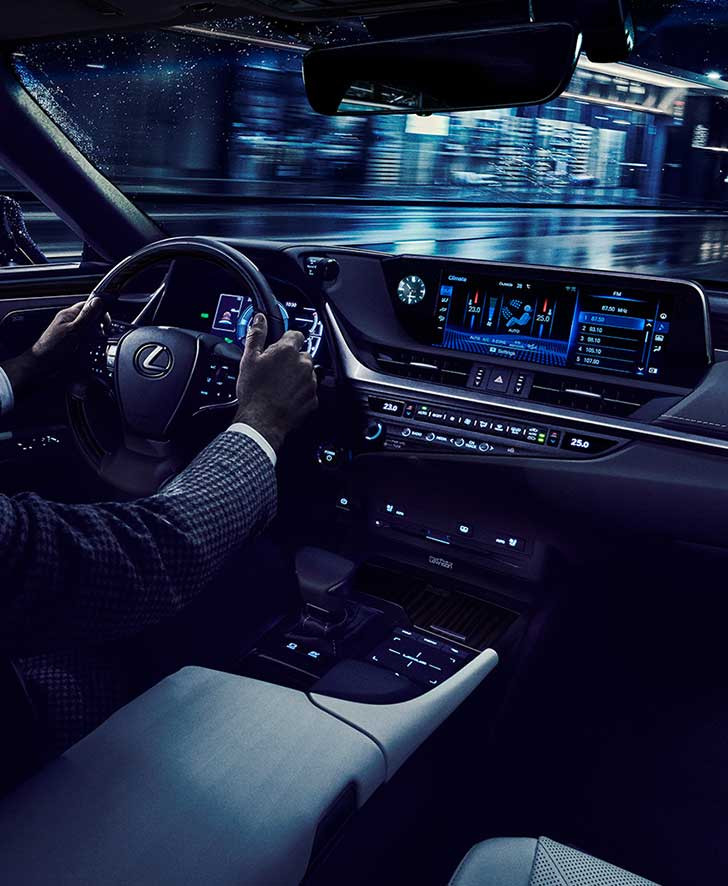 INTERIOR
ALL NEW ES
When designing the look and feel Yasuo Kajino, ES Chief Designer and his team's starting point was the Lexus Future Interior concept, which blends a driver-centric cockpit with a spacious and comfortable area for the front passenger. It will be a connected space with optional navigation system including a range of connected services. The navigation provides a 12.3-inch multimedia display and second generation Remote Touch touchpad control. Its voice recognition extends to a mobile assistant allowing a contactless driver's smartphone control.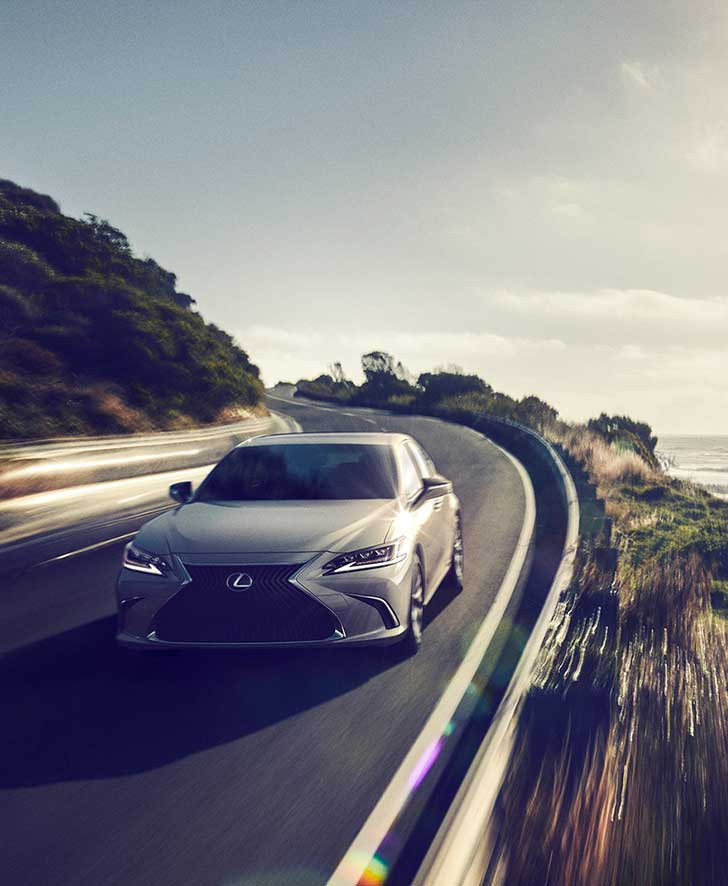 PERFORMANCE
ALL NEW ES
According to Chief Engineer Yasuhiro Sakakibara, this ES has been built to deliver a fundamentally higher level of performance than any of its predecessors. The chassis team sought to create a sense of comforting predictability coupled with a feeling of quick response to every movement. Yoshiaki Ito, the ES' chief test driver, explained: "We want every kind of driver to feel a sense of complete control when they are behind the wheel of the ES. It's a level of comfort that goes beyond merely delivering a smooth ride."